Description
The elegant LCD Cristalys clock will suit any interior – LCD reflective display with very large viewing angle and perfect contrast. Interior wall clock with extra flat casing. Areas of application: meeting rooms, hallways, reception halls, hospitals, banks, insurance companies, head offices, etc.
POE NETWORK              MAINS SUPPLY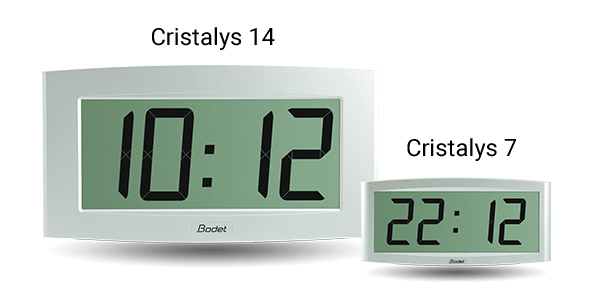 Cristalys 7 – Easy to install in its 100% wireless version – light as a feather, weighing just 700 grams. Whatever its power source, this low power smart clock helps you save energy and reduce your electricity bills.
Cristalys 14 – Optimal readability from up to 60 metres, Half a metre wide, digits 14cm high, excellent contrast with its LCD display, and perfect readability from up to 60 metres away. Not to mention the alternating display of different types of information for quick and easy reading.
STANDARD FEATURES

Every Cristalys clocks are multilingual and feature time, date and week number as standard.

ADDITIONAL FEATURES

Rotating seconds, temperature, day and week number, small text and many other feature are also available on some Cristalys clocks.
CASING COLOUR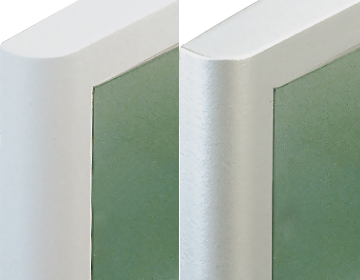 Cristalys LCD clocks are available in 2 case colors: Aluminum or white.