Description
Bodet Style 5S benefits from a proven design. Hour. Minutes. Seconds. Timer. Synchronisation. All the functions needed to display perfect time accuracy.
To offer you a clock that is as complete as it is precise, the Style 5S displays not only the hour and minutes, but also the seconds. The week number and temperature can also be shown alternately to customise your display. For greater measurement precision, link the timer keyboard to the clock for a count or countdown between 0 and 24 hours. Even without synchronisation, the Style 5S will continue to display the exact time.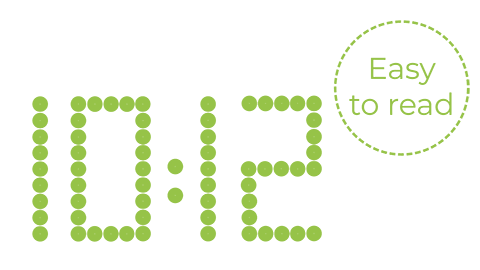 Perfect reading clarity : The Style 5S allows information to be read quickly and easily. Its 5cm high LED digits offer perfect reading clarity over a 120° reading angle, and from a distance of up to 20m. Choose your model from 5 LED colours. Once installed, adjust the light intensity for ideal integration.