Description
To meet the requirements of hospital environments, the Bodet Style 5S OP – Indoor LED Clock for Healthcare combines easy-to-clean materials with absolute time precision.
Easy to clean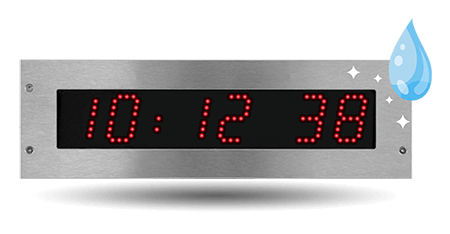 We know that hospital environments need to comply with very strict health and safety standards. That's why we have developed the Style 5S OP with sturdy materials that comply with hospital cleaning requirements: a stainless steel face and a glass front. Dustproof, impact-resistant and suitable for cleaning products, these materials make the clock easier to clean. And thanks to its flush casing, the accumulation of dust is limited.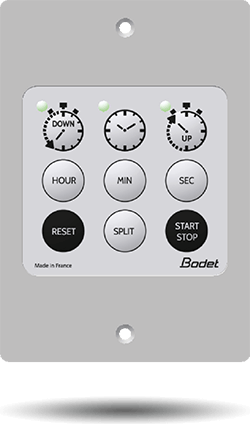 And flawless precision
Because time is of the essence in hospitals, the Style 5S OP can display the hour, minutes and seconds. With its absolute precision, it is perfectly suited to the needs of operating theatres. To control the stopwatch function, simply link a keyboard to the Style 5S OP. This will allow you to activate the counter or countdown and measure the duration of any surgical procedure. Also flush-mountable, the console's casing allows you to control up to 10 Style 5S OP clocks at the same time.